---
Hook and Cook
After a memorable day of fishing, it's always a treat to visit a local restaurant to have your prized catch cooked and served to you. Working hard to reel those fish in is worth the effort when you are able to sit back, relax, and let someone else do the cooking.  Luckily, in a coastal town, finding a cook your catch deal at a restaurant is not a difficult task.  To save you some time during your vacation, we have created a quick list of great places that will provide a delicious meal and an enjoyable experience for you.
Here's a list of local restaurants that participate in cook your catch, though it's not an exhaustive list.   Most restaurants recommend no more than one pound of fish per person to be cooked.  They require the fish to be cleaned, filleted and bagged.  During the height of the summer season, be mindful of the time of day.  If you have a large party, calling ahead for a reservation may be a good idea.  Most restaurants will either grill, fry, blacken, and/or bronze your fish.  It's often served "family style" where the fish are presented on plates to be shared with your party.  Depending on the location, available sides are fries, hushpuppies, cole slaw, asparagus, corn, red potatoes and mashed potatoes.  Prices range from $11 per person to $18 per person (lunch and dinner prices may vary).
Destin Locations:
Brotula's Seafood House and Steamer                    210 D Harbor Blvd.           850-460-8900
Dewey Destin's Harborside Restaurant                   201 Harbor Blvd.              850-837-7525
AJ's Seafood and Oyster Bar                                        116 Harbor Blvd.              850-837-1913
Harbor Docks                                                                     538 Harbor Blvd.              850-837-2506
Fort Walton Beach Locations:
The Shack Restaurant                                     104 Miracle Strip Pkwy SW           850-664-0345
AJ's Oyster Shanty                                           108 Santa Rosa Blvd.                       850-226-8108
Navarre Locations:
Dewey Destin's Navarre                                8673 Navarre Pkwy                         850-710-7070
Scooter's Fish House                                       1968 Hwy 87 S                                   850-396-5128
Click here for more information about charters.   Click here for our rates.
Recommended Posts
March 14, 2022
January 21, 2021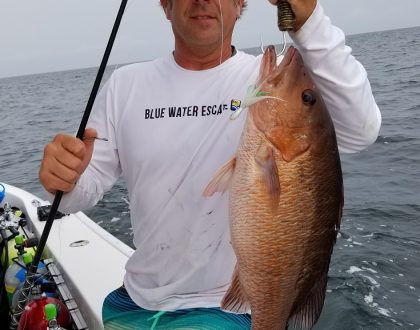 January 20, 2021