---
Gray Triggerfish Opens In Federal Waters
Tomorrow marks the opening of triggerfish in federal waters for 2018.  The min size limit will be 15″ this year.  The bag limit will be 1 fish per person.  Look for them to stay open until the end of May and then reopen in the Fall.
We were out on the water yesterday and noted the stocks are high.  I'm sure there will be lots of pressure on them this spring, so now is the time to go beat your record on triggerfish.  The Florida state record is 12 lbs 7 oz.  I think someone will beat that this year.  Hopefully it will be one of you reading this update.
You can check out our trips by clicking here.  We recommend a 6 hour trip if you want a mixed bag of fish that will include triggerfish.
Recommended Posts
March 14, 2022
January 21, 2021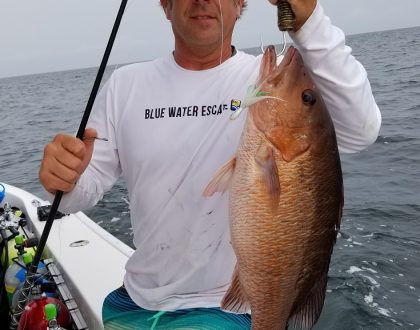 January 20, 2021