---
Escape from the Winter Blues
The beaches were beautiful today and the water was crystal blue.   In a few weeks, the condos will start filling up and the beaches will come alive with families playing in the water and building sand castles.  I did not see any fishing boats off-shore, even though I'm sure there were folks taking advantage of the nice seas and good weather.
This time of year is a great time to get away for a deep sea fishing trip.  Some of the advantages are cheap accommodations, low traffic, no crowds on the beaches, and no wait at the restaurants.  Perhaps the biggest advantage of all is no pressure on the fish, we can fish anywhere with little chance of encountering other anglers.   The fish are still here and unaffected by the moderate temps.   I have had some of my best days on the water this time of year.
We are offering special winter rates, so give us a call to set up a trip.  There is no better time to take advantage of deals than right now!
Recommended Posts
January 21, 2021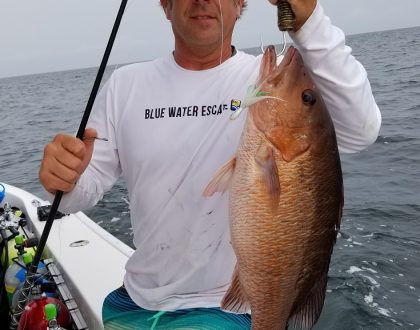 January 20, 2021
January 20, 2021